3 Tips for Retailers to Increase Sustainability and Profitability
Consumers have become very conscious about the environment and the impacts of their daily activities, including the places they shop and the brands they purchase.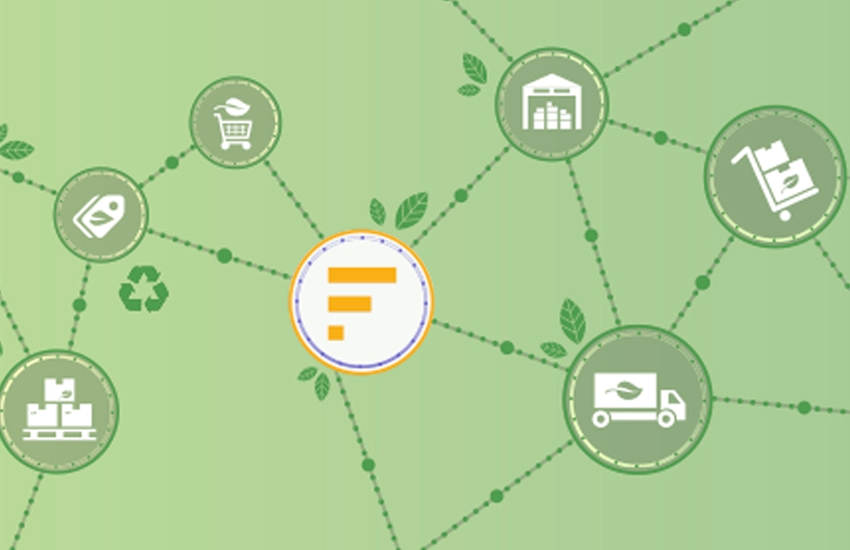 Consumers have become very conscious about the environment and the impacts of their daily activities, including the places they shop and the brands they purchase. They want to be part of like-minded communities and patronize businesses with sustainable practices.
According to Shopify, nearly 50% of consumers worldwide have made a decision to buy from brands that have a clear commitment to sustainability.
But it's not just a desire to purchase environmentally friendly products. Highly sought-after consumer groups are actually willing to spend more on these items. A First Insight report found that nearly 90% of Gen X consumers are willing to spend an extra 10% or more for sustainable products, compared to just over 34% two years ago.
From a business standpoint, it makes perfect sense for retailers to attract and retain buyers with an eco-friendly mindset.
Sustainability Strategies for Retailers
Going green in retail takes more than shutting off a few lights and using less packaging. Such habits can be changed quickly, but a more well-rounded and effective strategy for retailers will include making operational changes for physical locations and management of logistics, fulfillment and delivery processes.
Here are three strategies for retailers to reduce their environmental impact by focusing on the logistics and fulfillment.
Expand utilization of physical locations. Making physical locations more than a storefront is an important part of developing sustainable supply chains. Stores can double as online fulfillment centers and places where consumers return online purchases. Retailers that engage with third-party providers, like Fillogic, gain access to local, micro-distribution hubs at retail locations that fulfill their orders by providing click-and-collect services like curbside delivery and buy online pick up in store (BOPIS).

Having micro distribution hubs nearby gets inventory closer to consumers in ways that increase environmental sustainability. For example, retailers can allow online purchases to be returned in-store to reduce the amount of packaging material that gets sent to landfills. This practice also lowers carbon emissions by as much as 40%, according to recent studies. A larger portion of items returned in-store can be remerchandised and sold at that location to avoid shipping costs.

Consumers are on board with returning products to stores. In fact, 64% believe that returning an item to a store is more environmentally friendly than shipping items back via UPS, FedEx or USPS, and are more likely to shop at retailers with an easy return policy. Studies show that 92% of customers will buy from a retailer again if they make the return process pleasant and easy. 

Improve final mile logistics. Just like using retail locations for store-based fulfillment and curbside delivery puts product closer to customers, retailers can also achieve this by decentralizing their inventory centers with logistics-as-a-service providers, like Fillogic, that increase delivery speed and reduce carbon emissions. According to a Prologis report, "built-out logistics networks, which include urban fulfillment centers, can reduce transportation-related emissions by 50%."

Turn to technology. Expanding the use of physical retail space and getting inventory closer to customers is a great start, and it gets better when coupled with the right technology. For instance, retailers that partner with a tech-enabled logistics provider will have the benefit of knowing where their products are at any time in the supply chain or fulfillment process.

Additionally, they can have visibility that shows whether their products are taking the most efficient routes. A tech-enabled logistics provider that optimizes routes can provide aggregation and order consolidation as well as utilize a network of delivery partners that are experts at efficiently moving products.

Inventory management is another way technology helps retailers be more sustainable. A cloud-based warehouse management system can maximize a retailer's storage capacity by optimizing layouts and helping with forward-staging quick-turn products. This ensures retailers have the right items and the optimal quantities in stock, all of which increases energy efficiency, reduces wasted space, and helps retailers provide faster and more efficient store-based order fulfillment.
A Sustainable Future
Retailers have many options to increase sustainability and reduce their negative impacts on the environment. The most important options are those which can be done today as part of a sustainable strategy that will benefit retailers by making them more efficient, modernized and engaging to the 65% of consumers who want retailers to make those investments, according to a report by Acosta. 
Another factor to consider is that environmental, social and governance (ESG) requirements are going to be required sooner rather than later. By getting on board now, retailers will be miles ahead of regulations. Consumers will take notice of proactive retailers.
For a full report on the future of retail with additional tips on how retailers can stay in front of changing consumer shopping habits, download our free industry guide:
Contact Fillogic to learn how we can help increase your sustainability and efficiency in the middle and last mile today!