Logistics Providers
Expand your network, improve your technology and visibility, and gain more opportunities through the Fillogic platform
As part of the proprietary technology platform that connects Fillogic Hubs and our Delivery Marketplace, logistics partners can increase efficiency, reduce transit time and costs, and contribute to a more sustainable logistics ecosystem
Compete and win in the middle and final mile
Reduce Transport Time and Costs

Reach 98% of the US 65% faster while saving 25% by partnering with Fillogic's Delivery Marketplace

Contribute to a More Sustainable Future

Fulfill orders closer to the consumer and minimize transit distance to reduce carbon emissions by up to 80%

Increase Visibility

Connect disparate logistics systems to enable end-to-end visibility through Fillogic's proprietary technology
Meet and exceed customer expectations
Match customer demand by aggregating carrier capacity via proprietary technology

Only handle the shipments right for you thanks to carrier and route matching

Better serve retail customers because product is kept closer to end consumers in shopping malls/retail centers
Reduce carbon footprint
By using existing infrastructure in malls, products are kept closer to consumers, cutting transit miles and times while reducing carbon emissions

Our technology also improves reverse logistics and makes returns management easier, saving items from the landfill and reducing product in-transit time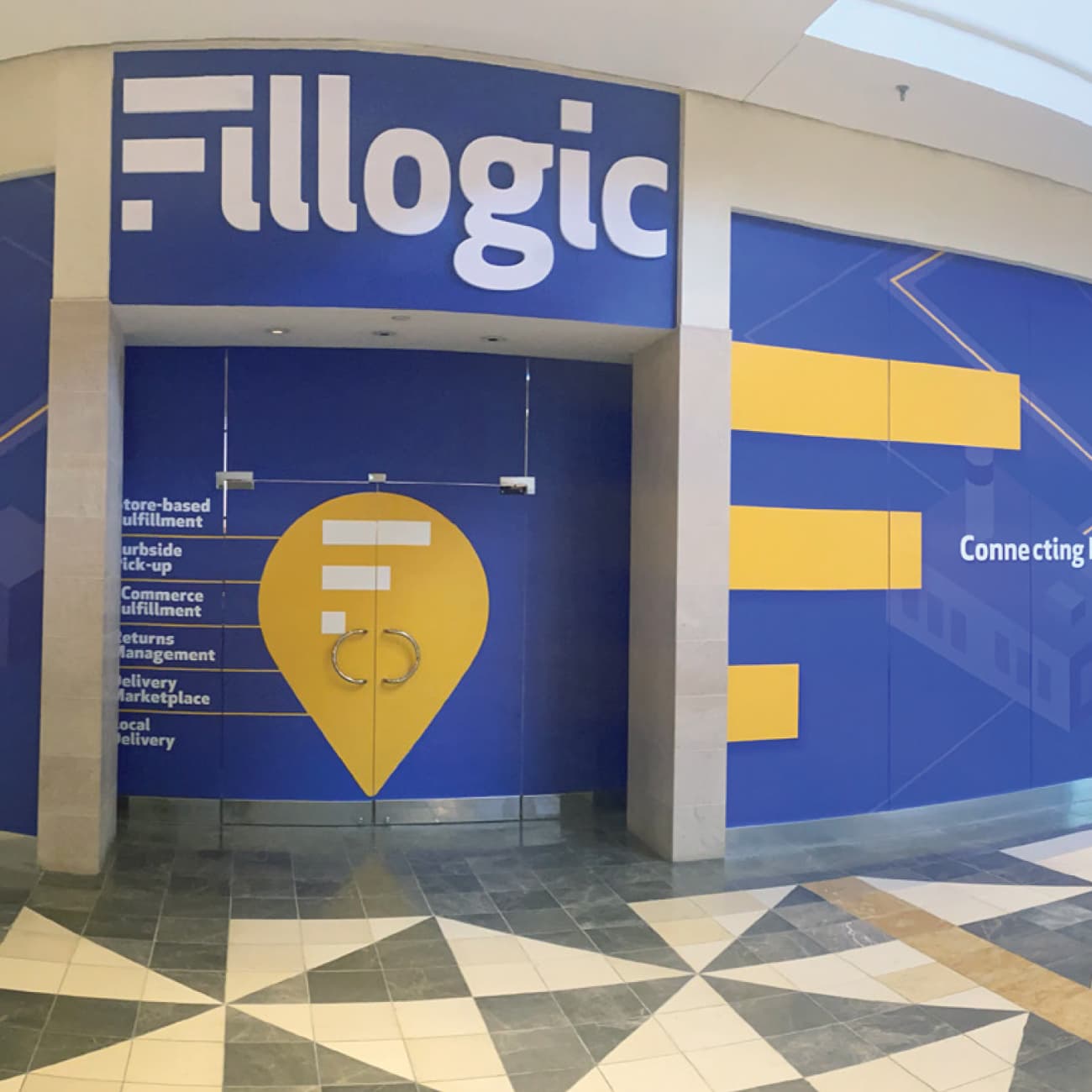 Partner with expert logisticians and innovators
As one of our logistics partners, you become a member of the Fillogic Family. And that means, together, we will:
Build a thriving alternative delivery network
Innovate retail logistics
Reduce costs through better approaches
Create a new retail ecosystem
Don't let it grind your gears.
Let's partner together to provide more ROI for our customers. There's no challenge too complex for the Fillogic Family.
We're ready to help expand your reach, improve your supply chain visibility, and deliver on consumer demands through Our Team, Our Technology, Delivery Marketplace, and The Fillogic Hub Network.