3 Ways to Cut Last-Mile Delivery Cost, Maximize Retail Space
Last-mile delivery cost challenges continue to plague retailers focused on delighting customers and maximizing available inventory and retail space.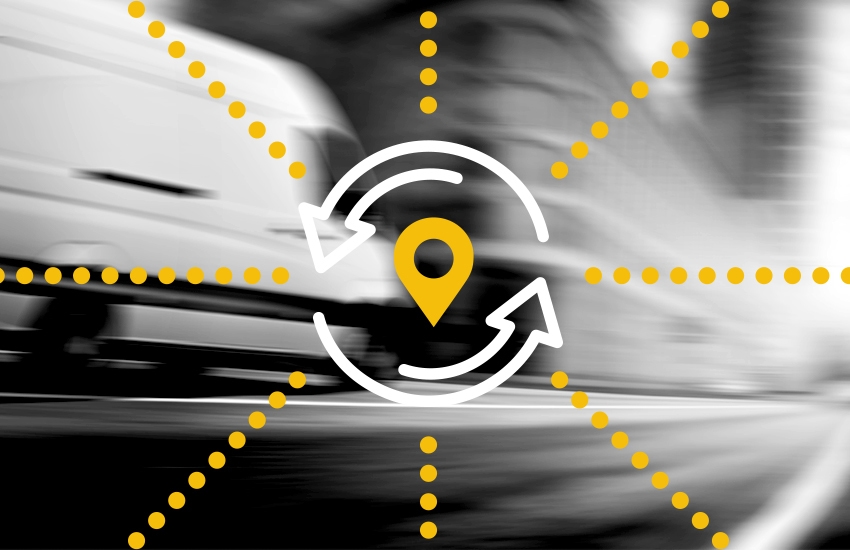 Last-mile delivery cost challenges continue to plague retailers focused on delighting customers and maximizing available inventory and retail space. At the same time, alternative order fulfillment strategies offer a profitable path to growth for many mall-based stores and commercial property owners.
Although economic outlooks for 2023 fuel uncertainty, e-commerce continues to boost retail consumer spending. After the pandemic added an extra $213.5 billion in e-commerce sales during 2020-2021, e-commerce sales continue to increase, growing 10% in the third quarter of 2023 and making up 14.1% of total retail sales.
Meanwhile, shopping center vacancy is at its lowest level since 2007, and last year's new real estate construction was down 80 percent compared to pre-pandemic. 
That means opportunity exists for businesses that maximize their existing space while fulfilling the demand of online customers and a rebounding audience of in-store shoppers. As those consumers' service expectations increase, controlling last-mile delivery cost is essential to any retailer's growth equation. 
Let's examine last-mile delivery and why it is so important in the modern retail strategy. This blog also offers three methods to reduce last-mile delivery cost and support customer experience. 
Like other multichannel fulfillment strategies, retailers and commercial real estate owners can use ship-from-store (SFS), urban warehousing, and smart lockers to reduce retail supply chain expenses and drive revenue.
What is Last-Mile Delivery?
The "last mile" in supply chain management is the final leg of a product's journey from a transportation hub, distribution center, or retail store to the final destination. That final destination can be a residential doorstep, a business location, or, increasingly, alternative pick-up locations, such as lockers or curbsides.
Last-mile delivery focuses on executing that final product movement in ways that control costs and protect the buying experience for the end customer. For mall-based retailers, the last-mile delivery is the activity that puts the product in the hands or the home of the customer. The last mile can have a significant effect on a brand, too.
That's because 98% of consumers say last-mile delivery is essential for brand loyalty. Meanwhile, 76% of respondents in another recent survey said an unacceptable delivery experience would affect their decision to order from that company again.
What Does Last-Mile Delivery Cost?
If those stakes aren't high enough, the last mile is the most expensive move in the supply chain – making up 53% of total transportation costs for all shippers. For many mall-based retailers, the cost impact is less, but at least half of those we surveyed say last-mile delivery is at least 40% of their total supply chain cost. 
Consumer expectations for delivery speed are a significant driver of last-mile costs. A Coresight Research survey found that 65% of mall-based retailers report that their customers expect delivery by the next day or better. Nearly 15% of retailers say their customers expect delivery within two hours. 
Meeting those customer expectations affects a retailer's bottom line. Failure to do so carries a cost to their brand identity. That's why many retailers are using mall-based fulfillment strategies to reduce last-mile delivery cost.
3 Ways to Lower Last-Mile Delivery Cost and Enhance Customer Experience
Mall-based fulfillment options reduce shipping costs because they rely on inventory that is closer to customers. BOPIS (buy online, pickup in store), curbside pickup, and ship from store are strategies that retailers use to improve sales and profits. 
At the same time, urban warehousing and smart lockers offer commercial property owners an opportunity to take advantage of consumers' demand for rapid delivery and flexible service. 
Let's examine the accessible benefits using three strategies: ship from store, urban warehousing, and smart lockers. All three offer retailers an opportunity to reduce last-mile delivery costs while meeting the delivery service expectations of their customers.
1. Ship From Store (SFS)
By fulfilling orders using inventory in their mall-based stores, retailers can reduce last-mile delivery expenses and tap other ship-from-store benefits. That's because store locations are often closer to customer homes than out-of-town warehouses or distribution centers. 
In the Coresight Research survey, we learned that 28.6% of retailers saved 8%-10% of total last-mile delivery costs by shipping from their mall-based stores. Another 31.4% reported saving 5%-8%.
Ship-from-store strategies allow retailers to use multiple stores as fulfillment centers, so they can identify the best product location to meet customers' delivery expectations. Likewise, retailers can avoid lost sales on out-of-stock products by filling orders from any location. 
However, ship from store comes with challenges, including training staff to pick, pack and ship customer orders. Balancing time between in-store selling and order fulfillment creates additional staff management challenges.
2. Urban Warehousing
Many traditional and online retailers are moving their warehouses into urban areas as part of an effort to put inventory closer to consumers and reduce the delivery time. There, warehousing, order-picking, and shipment execution facilitate same-day and next-day deliveries in densely populated areas.
Used in conjunction with a cloud-based warehouse management system, urban warehousing maximizes a retailer's storage capacity and ensures that the correct quantities of the right inventory are in the correct locations to meet customer demand.
3. Smart Lockers
Smart lockers are electronic storage solutions that enable retailers to store parcels for customer pick-up at convenient locations like store locations, shopping centers, public terminals, and residential areas. 
Again, this strategy fulfills the goal of putting purchased products close to the consumer, reducing transportation costs, and limiting many last-mile challenges that often slow delivery.
Retailers deliver orders to the lockers and notify customers when their purchase is ready for pick-up. Customers can access their purchase and the locker using various electronic means, such as scanning a barcode, RFID tag, or fingerprint. At the same time, retailers avoid missed deliveries, traffic congestion, and other delivery service disruptions, while consumers enjoy the convenience of product pick-up at a time of their choosing.
Logistics as a Service Lowers Last-Mile Delivery Costs
Retailers that rely on store-based fulfillment options like ship from store can quickly meet increasing consumer demand for fast delivery while reducing e-commerce costs. Likewise, smart lockers and urban warehousing allow mall-based retailers to move inventory closer to their customers and reduce delivery costs.
Strategies like smart lockers and urban warehousing are not just for big-name retailers that can afford to build their own. By using a local market logistics provider, like Fillogic, retailers and digitally native brands can utilize Fillogic Hubs, located in premium shopping centers, to manage inventory, fulfillment, inbound optimization, reverse logistics, and middle- and last-mile delivery. By fulfilling retailers' needs for storage space in areas where the shoppers are, Fillogic provides new avenues for using existing infrastructure and assets to generate revenue.
Whether you are a retailer navigating complex supply chain strategies or a property owner seeking ways to provide additional value for retail tenants, Fillogic has a technology solution to support your modern needs. 
Find out how we use logistics-as-a-service to help our partners transform their retail strategies and keep pace with the evolving demands of their customers. Contact Fillogic today!