Does Using a Logistics-as-a-Service Provider Make Good Business Sense?
"Behind every great leader there was an even greater logistician." – This quote by prominent American businessman and politician James M. Cox is on point.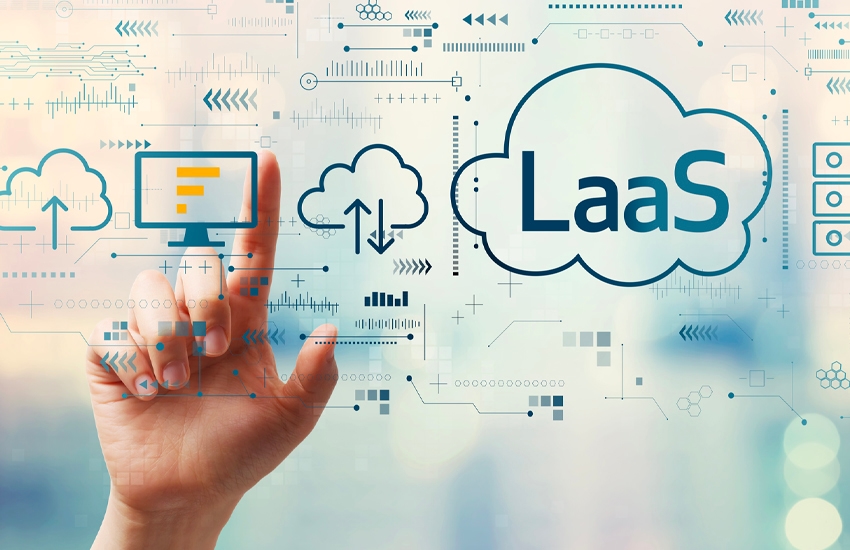 "Behind every great leader there was an even greater logistician." – This quote by prominent American businessman and politician James M. Cox is on point.
But managing logistics is even more complex now than when Cox depended on expert logisticians, especially considering today's supply chain disruptions, inflation, cost and lack of labor, and volatile freight market. 
Managing logistics expenses is also a large part of a retailer's or shipper's budget. It can also be a time-consuming endeavor for companies without on-staff logistical experts or a dedicated department. 
That's why outsourcing logistics to the experts often makes good business sense. Using a logistics-as-a-service (LaaS) provider allows your company to focus on what it does best while leaving the complexities and challenges of logistics to the experts. 
6 Benefits of Outsourcing Your Logistics
For many shippers and retailers, making the decision to work with a LaaS provider is a tough call. But there are significant benefits. Here's just a few reasons why your company might want to outsource its logistics.
Leads to more operational efficiency: Working with a LaaS frees up the shipper/retailer's staff to focus on its core competencies, which leads to better decision-making, improved operational process and a better bottom line. 
Additionally, logistics will also improve because the experts are handling that side of the business. Planning, executing, inventory management, shipping, order fulfillment and other logistics processes will be streamlined, leading to better overall company performance.
Increases cost-savings: By streamlining companies' processes and technology, LaaS providers maximize budgets and cut costs. Companies tap into the people and technology platforms of their provider, saving them those upfront costs while also providing expert knowledge and solutions, which leads to time savings and that time savings also leads to monetary savings. 
An ARC Strategies study found that outsourcing logistics can save a company up to 10% on transportation spend. Using an LaaS provider also eliminates some warehouse storage/inventory management and distribution costs.
Offers scalability: Because LaaS providers have the operational technology, warehouse space, carrier relationships and staffing, they are able to scale and grow with your business or flex up and down with your seasonal peaks and valleys in orders. LaaS providers are structured to be able to meet their customers' needs, special packing/kitting requests, manage time-sensitive deliveries, and more. 
Provides best-in-class technology: Of course, this depends on choosing the right provider, but for the most part, this is true. LaaS providers will have the technology already enabled and built out, and it should integrate directly into any platforms your company already uses (like a warehouse management or order fulfillment system). The LaaS provider handles all updates and as well, saving companies time and money. 
Enables better customer service: Because of the technology associated with LaaS providers, shippers can provide customers real-time updates on their orders, accurately predict order delivery times, and ensure prompt handling or communications of any hiccups. 
Additionally, logistics-as-a-service providers have the expertise to provide better service from order through delivery, reducing problems and ensuring quality control. All of which pleases the end consumer. 
Provides access to more capacity – warehouse and shipping: With LaaS providers, companies have access to their carrier and warehouse networks. This can eliminate the need for companies to build large distribution centers and form their own relationships with carriers. 
LaaS providers understand how to source capacity and negotiate the best rates per lane or load. They also are experts in inventory management, so they know how to get products from one area to another quickly and cost-effectively. This type of expertise takes years to develop and would add significantly to a shipper's operating costs to have in-house. 
Outsourcing fulfillment services can increase the sort/seg and pick and pack process immensely, with some studies finding order accuracy rates increase to 99.75% by outsourcing to an LaaS provider. 
The Fillogic Difference
While the benefits of LaaS providers are significant, not all LaaS providers are the same. To find the best fit for your business, understand your needs and how they match up with providers. Do your research, ask for referrals, and get a demo to ensure you are making the best decision for your business and your customers' businesses.
Fillogic, the leading platform for localized logistics, is unlocking logistics capacity in the middle and final mile by converting underutilized real estate assets at shopping malls into tech-enabled, micro-distribution hubs to provide retailers with more sustainable and cost-effective supply chains. 
Its commercial-grade logistics technology integrates seamlessly with retail systems to consolidate inventory for customers and simplify management, distribution, and visibility. That one-time integration also provides customers the ability to utilize all Fillogic hubs. There is no incremental development cost, or any additional integration required.
Through the Fillogic Hub Network and its Delivery Marketplace, a proprietary multi-carrier network and sort/seg solution, the company has the ability to intelligently forward-deploy inventory, fulfill orders (DTC and B2B), provide returns and reverse logistics capabilities, and optimize transportation across all service levels. Its decentralized supply chain puts companies' products closer to their customers, saving partners up to 65% in time and cost from order placed to order delivered while reducing carbon emissions by up to 80%.