Technology Startups Give Retailers a New Shot at Success
The evolution of the retail shopping experience shifted to overdrive during the pandemic when consumers accelerated their online shopping habits.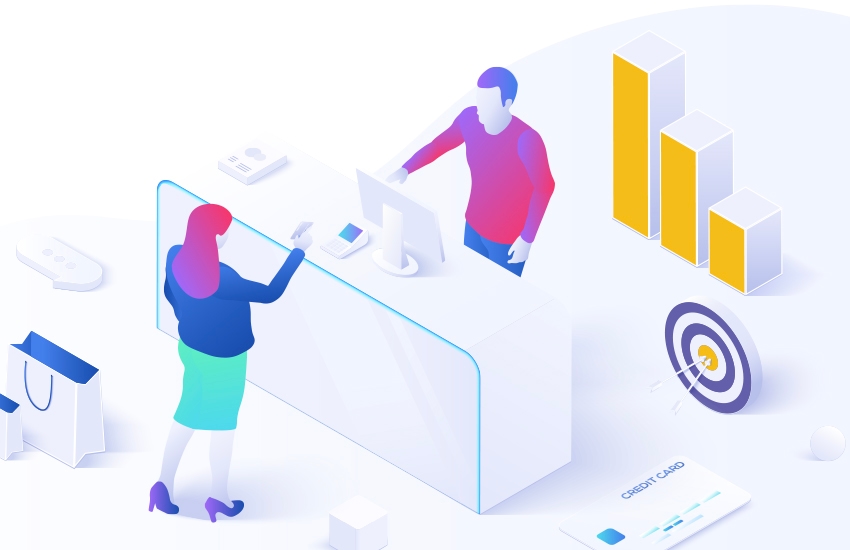 The evolution of the retail shopping experience shifted to overdrive during the pandemic when consumers accelerated their online shopping habits. Brick and mortar retailers had to adapt quickly by offering multi-channel fulfillment services like buy online pick up in store (BOPIS), same-day delivery, curbside pickup, online shipping, as well as an easier way to manage returns.
These offerings brought new challenges that sparked retailers with physical stores and digitally native brands to adopt new technology in order to survive and thrive.
An expert panel of technology startups at the RILA 2022 event discussed how they are setting retailers up for success.
"Retailers today are interested in new things," said panelist Bill Thayer, Fillogic's Co-Founder and CEO. "When you look at the last two to five years, things have changed so dramatically."
Thayer stressed the need for technology startups to take a consultative approach with their clients by helping them identify where they are, what they are looking for, and their specific requirements.
"For us, that's the most important part of the business, because we want to meet retailers where they are," he said. "We aren't trying to dictate to them, 'Hey, this is our solution, you need to back into it,' so it's being flexible and understanding where the retailer is at that particular moment."
Thayer joined panelists Julian Counihan, general partner for Schematic Ventures; Jordan Howard, senior director of sales for ConverSight.ai; and Jay Blinderman, vice president of partner success for SVT Robotics, at RILA 2022 to discuss best practices for retailers who are working with retail technology providers.
1. What do you want the technology to achieve?
Retailers should be able to clearly articulate their pain points, goals and objectives. 
"The number one thing is identifying goals and objectives, the process flow associated with that, the requirements, and then getting the actual project plan behind that," Bill said. "You have a couple of passes on that plan (and once we all agree), then we can move on to the next thing and assign project teams."2. Communicate frequently with a vendor during a pilot program
Executives on the panel stressed the importance of running a pilot program and sharing performance updates to ensure the retailer has time to learn the new technology and determine if the solution is working.
It's essential for both parties to be flexible and transparent during this process.
"It's the visibility and clarity of open and honest conversations with customers. If you have problems, don't hide them. Call them out," Thayer said. "Be clear and concise in documentation. Stick with the high points, then drill down."
3. Involve your IT/technology department (and other teams impacted) in the process
Having everyone aligned, heard and part of the solution will help ensure faster integrations and program success. Involving people with intricate knowledge of existing technology solutions will be vital during implementation to ensure the solution meshes well with current infrastructure.
"(IT and the technology team) just want to be involved," Thayer noted. "The IT department has so many different things, whether it's the platform or infrastructure, and if you engage them early on, they'll be your best friend," he continued. "They are your strongest proponents in building a business use case. But you really need that buy-in from both the business owner and the system owner. That's what makes for a seamless integration."
How Fillogic Helps Retailers Succeed
Retailers have to be willing to collaborate and try emerging technologies if they have a shot at thriving. Fillogic understands that every retailer is on a unique omnichannel journey. Regardless of where you are, Fillogic can help you navigate the best path from point A to Z.
Fillogic helps retailers improve service levels, reduce costs, and optimize asset utilization through strategically located tech-enabled distribution hubs at malls. We enhance retailers' middle and last mile delivery experience to meet the growing demand and expectations of modern consumers through:
Rapid Fulfillment:

Final Mile – Reduce cost and time by using our network to expedite delivery.
Store-based – Use our technology and operations to streamline and optimize store fulfillment volumes.
E-commerce – As an extension of your business, we'll pick, pack and ship your online orders.


Final Mile Sortation – Save money by zone skipping freight bound to your store or to e-commerce. We can sort and induct into local carrier networks.

Returns/ Reverse Logistics – Use our network and hands-on services to cut return times in half.

B2B Distribution – Store your inventory in the middle and last mile with our B2B fulfillment solution.
Want to learn more? Contact us to schedule a demo. RILA members can watch the full panel discussion here.