The Returns Nightmare After Christmas: How Retailers Can Prepare
Consumers will spend less this holiday season. With high inflation rates, the costs of essential goods rising, and wages staying stagnant, it could be a lackluster holiday season.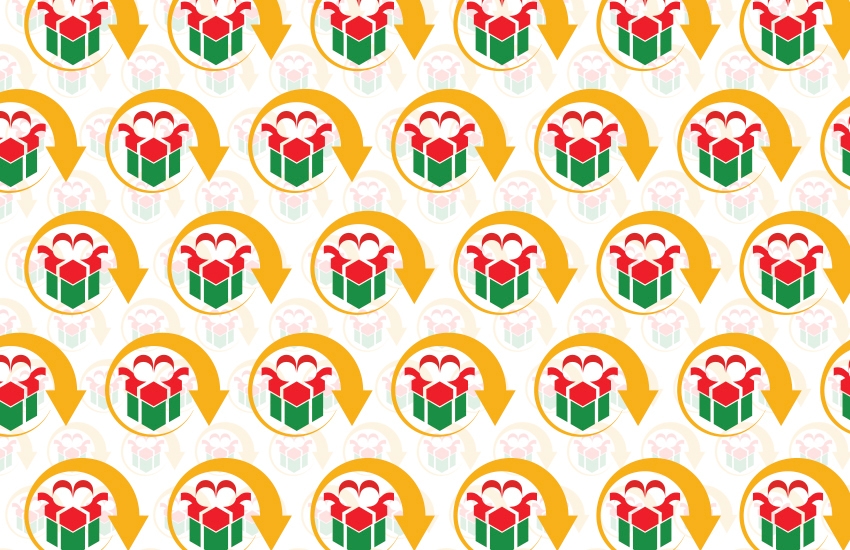 Consumers will spend less this holiday season. With high inflation rates, the costs of essential goods rising, and wages staying stagnant, it could be a lackluster holiday season. Adding to the pain, retailers are still recovering from inventory issues caused by the congestion and closure at the ports during the pandemic, which left them with too much product that isn't aligned with what customers want now. 
Therefore, experts expect a holiday season of high discounts and a barrage of after-Christmas returns, leaving retailers facing a real logistical nightmare. How will they attract customers, reduce inventory, and prepare for higher-than-normal return rates? 
'Tis the Season of Deep Discounts
"Inflation is the next wave of the pandemic, and consumers are being more cost-conscious, but at the same time, retailers have too much old inventory, not in the right place or right variety, and they need to liquidate it, so we have this convergence of two competing ideas," said Bill Thayer, CEO of Fillogic, the leading provider of local market logistics. "To solve it, retailers will have to provide deep discounts to help reduce inventory and get shoppers in stores."
Experts agree. Cowen analyst John Kernan says there is more inventory than demand, which will lead to promotions everywhere. Companies are already offering Black Friday-level discounts, and Amazon added a second Prime Day to the calendar this year. Adobe predicts all-time-high discounts on electronics, toys, and computers. 
While this will work to get shoppers in stores or purchasing online, there is another problem looming over retailers' heads – the expected increase in holiday returns. 
"Consumers changed the way they shopped during the pandemic, and these new patterns are here to stay," Thayer said. "Unfortunately, that means more returns coming through retailers' doors than ever before. 
"During the pandemic, retailers made returning online sales to stores super easy for the buyer. They did this for a couple of reasons. 1, it got people in the physical store, which opened them up to more impulse purchases. And 2, it created loyal customers. But now retailers are feeling the pinch, and with the labor, costs, and logistics of returns, they're starting to pull back on those easy return policies, much to shoppers' dismay."
3 Tips for Successfully Navigating Holiday Returns
Typically speaking, returns, or reverse logistics, is expensive and often results in lost revenue for retailers. But there are ways to spin returns into a revenue-builder. Considering that nearly 21% of all items bought online are returned (according to the National Retail Federation), making them less costly will greatly benefit retailers' bottom line. 
Here are 3 ways that retailers can successfully navigate reverse logistics. 
Decrease products' return-to-inventory time. A returned product can take weeks to return to inventory, but, just as frequently, it ends up liquidated or in a landfill. This generates high shipping, handling, and processing costs. However, by allowing online returns in physical stores retailers create the opportunity to turn that return into profits. Undamaged products can be resold directly from the store it is returned to, saving on packaging and shipping costs.

Not only is the returned product more likely to be resold, but by getting people in the store, customers are more likely to make impulse purchases.

Aside from in-store returns, retailers can improve return-to-inventory time by keeping their products closer to consumers. That means using a decentralized supply chain with more distribution centers closer to shoppers. Having a disparate chain of warehouses or distribution centers enables the product to be returned quicker, processed by quality assurance, and redistributed to a location that needs that product. This can cut the return-to-inventory down to days from weeks.

"Retailers waste a lot of time in processing their returned goods, but it doesn't have to be a cumbersome process if they have the right infrastructure, procedures, and technology," Thayer said. "By transforming underutilized retail space in shopping centers and malls into micrologistics hubs, Fillogic can help retailers located in those malls as well as digitally nativ brands easily process returns, run quality assurance, and get it back onto the shelves where it will be quickly resold. It's not rocket science, but it is us being in the right place, at the right time, with the right staff and software to handle time-consuming reverse logistics, so that retailers can focus on moving product."
Utilize a logistics-as-a-service provider. Working with a logistics-as-a-service provider is a surefire way that retailers' can decrease the costs of returns on their business. Using a 3PL allows the retailer to focus on in-store or online sales and leaves the reverse logistics to those equipped to handle it.

The provider will be able to test the product for safety and continuity, retag and repackage it, sort, segment, and transport it to a nearby store shelf, or disregard it when necessary. This saves the retailer time in shipping, quality assurance, repackaging/tagging, and sorting, segmenting, and restocking. Plus, they can trust that it is done properly and via the most stringent processes.

Outsourcing returns management can increase the sort/seg and pick and pack process immensely, with some studies finding accuracy rates increase to 99.75% by outsourcing to an LaaS provider. Additionally, LaaS providers are experts in inventory management, so they know how to get products from one area to another quickly and cost-effectively. This type of expertise takes years to develop and would add significantly to a shipper's operating costs to have in-house. 
Implement technology. From processing returned merchandise quicker to sorting it by ZIP or SKU and getting it repackaged, tagged, and ready for store shelves or ecommerce inventory, advanced technology can save time and money every step of the way.

In reverse logistics, technology should provide full visibility to the retailer and consumer, inventory control, and meaningful data provided by artificial intelligence and machine learning. Inventory control and visibility helps ensure the returns process is efficient and cost-effective.

According to a Capgemini survey, retailers that implement AI software can save up to $340 billion a year by 2022, and 80% of those savings are from optimizing supply chains and returns. The data and algorithms AI programs use help retailers process, reroute, and track merchandise more efficiently, increasing profits. 
Plan for a Brighter Future
Retailers can prepare for the upcoming season of returns by simplifying the process, giving people what they want and relying on expert staff and technology. Invesp, a conversion rate optimization company, found that 62% of shoppers are more likely to shop at an online retailer that allows for in-store returns and that 92% of consumers surveyed said that they will buy again if the return process is easy. This also increases store traffic, boosting brick-and-mortar sales, while ensuring the returns don't hurt the bottom line by getting that product back on store shelves in the areas where it will sell. Additionally, an effective returns process helps retailers reduce or improve their initial inventory buy because they can quickly resell items brought back. 
"The thing that makes returns possible is the technology, the visibility, the network, and the infrastructure – without it all working cohesively together, returns will fall short or end up costing time and money," Thayer said. "We see this a lot, and that's why retailers tend to overlook returns or see them as a lost cause, but it just takes having the right processes or partnering with the expertise to turn reverse logistics into a profit sector. So, it's the flexibility, the technology, and the access to capacity – capacity within the walls and within the wheels, and we have the technology to be able to connect it all and it's all done from places where most retailers do their business. No one right now looks at returns as an investment and an opportunity, but if we can change that mindset, things won't seem so doom and gloom."