Bill Thayer, Fillogic CEO, Named to Supply & Demand Chain Executive 2023 Pros to Know List
Supply & Demand Chain Executive recognized Bill Thayer, Founder and CEO of Fillogic, as one of its 2023 Pros to Know.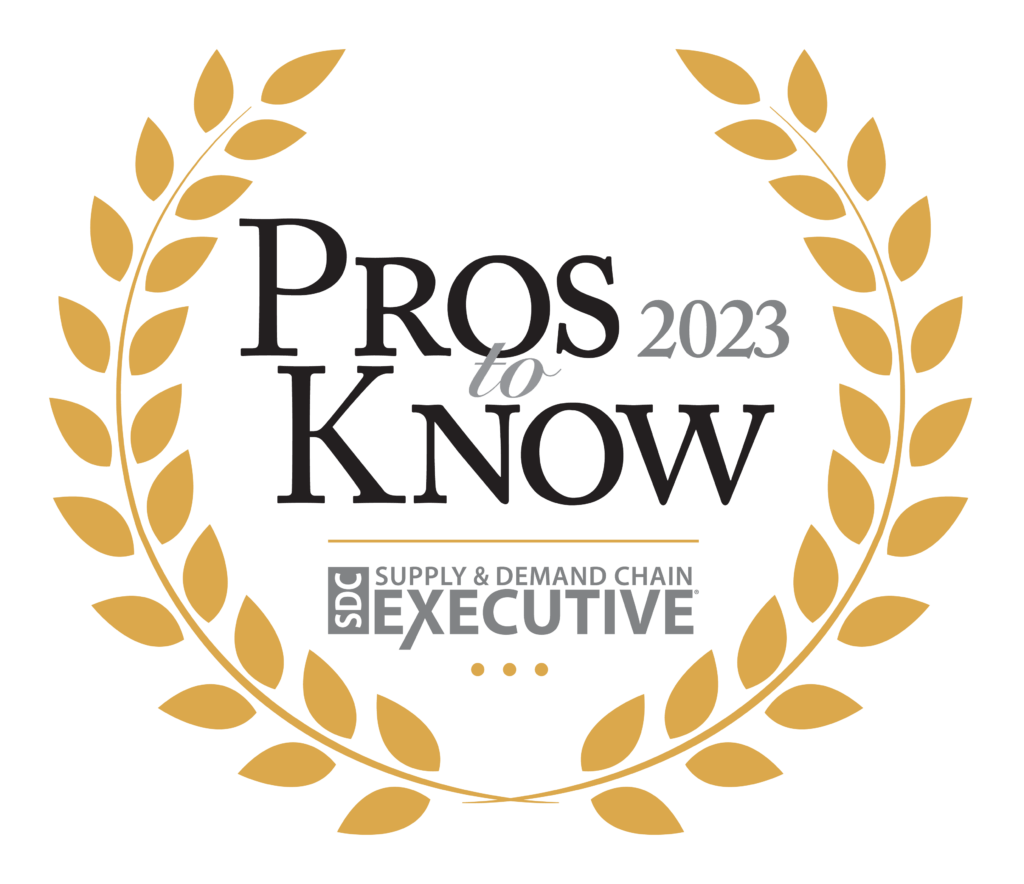 NEW YORK, N.Y., March 22, 2023 – Supply & Demand Chain Executive, the only publication covering the entire global supply chain, recognized Bill Thayer, Founder and CEO of Fillogic, the leading platform for localized market logistics, as one of its 2023 Pros to Know. The annual award acknowledges outstanding executives whose accomplishments offer a roadmap for other leaders looking to leverage the supply chain for a competitive advantage. Winners were chosen from more than 400 nominations, the most ever submitted for this award.
"It's an honor to be named a Pro to Know, but even though it's my name on the list, this is all due to the hard work of the greater Fillogic Family," Thayer said. "We wouldn't be able to do what we do every day – helping transform the retail ecosystem through our commercial-grade logistics technology, if it weren't for all of our family members; the whole Fillogic team, our investors, partners, and customers."
Thayer made the list because of his expertise in retail logistics, ecommerce, technology, store operations, and consulting for companies, such as Macy's, Loehmann's, Century 21 Stores, the Hearst Corporation, and SDI Systems. During his 30+-year career, Thayer noticed a major gap in the logistics capabilities supporting physical retail locations. He identified a need for a local market logistics platform and started Fillogic to convert excess space in shopping malls into micrologistics capacity in the middle and last mile. Using these locations as micrologistics hubs, the Fillogic team has developed proprietary technology and solutions that create a connected, efficient, B2B logistics network.
"This year's list is filled with supply chain professionals whose achievements and success stories have helped move the needle in the supply chain," says Marina Mayer, editor-in-chief of Supply & Demand Chain Executive and Food Logistics. "They promote safety, sustainability, and workforce development. They work toward helping heal the supply chain. They're actually in the supply chain. … They embody what a true leader should be. And, without their initiatives, programs and collaborative efforts, today's supply chains would be in worse shape."
Click here to view the full list of 2023 Pros to Know winners. The overall winner will be announced live at ProMat in Chicago.
About Fillogic
Fillogic is the leading platform for local market logistics. Fillogic converts excess space in retail centers – shopping malls, by deploying the proprietary technology and operations to create local logistics hubs. Fillogic provides retailers a more efficient, cost-effective, and sustainable middle-mile logistics platform that enables its partners to optimize their existing assets – their stores, people, and inventory.
Fillogic is a NYC-based team of retail and logistics operators, technologists, and creative problem solvers with more than 160 years of combined experience.
For more information, please visit www.fillogic.com.