Fillogic and Better Trucks Partner to Expand Two-Day Delivery Options
Fillogic is expanding its next-day and two-day delivery partnering with Better Trucks, a last-mile parcel carrier that specializes in rapid-residential deliveries.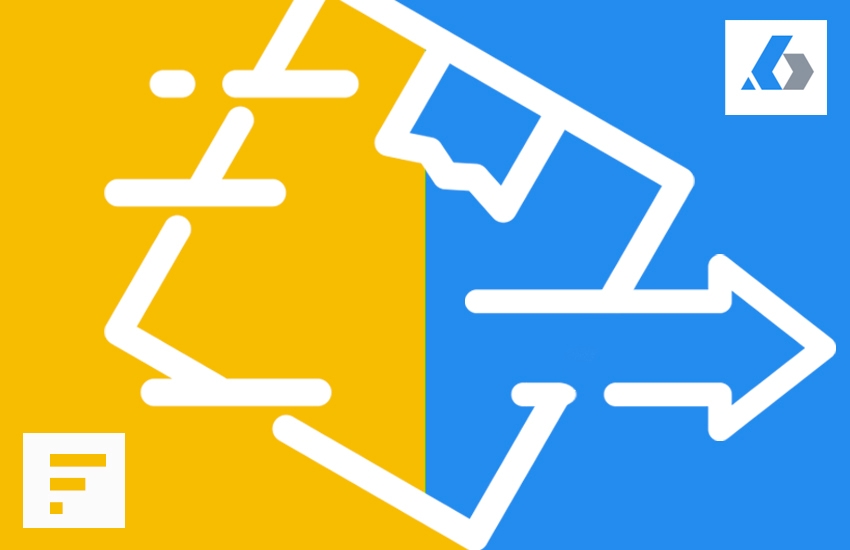 NEW YORK, N.Y., October 25, 2022 – Fillogic, the leading platform for localized logistics, is expanding its next-day and two-day delivery service by partnering with Better Trucks, a last-mile parcel carrier that specializes in rapid-residential deliveries. This partnership will help Fillogic provide more affordable two-day delivery to companies and consumers, primarily in the Midwest, Northeast, and Southeast regions of the United States.
"Adding more two-day delivery options is just one aspect of our partnership with Better Trucks," said Bill Thayer, CEO of Fillogic. "The larger story is that, together, we are building infrastructure and a new alternative transportation network that is changing the future of retail logistics. We're building a network beyond the legacy parcel carriers – one that is more efficient, more affordable, and more accessible to retailers."
"The inflexible infrastructure of parcel shipping has run its course. Our network is built around the customer – not a one-size-fits-all," said Andy Whiting, Co-Founder and CEO of Better Trucks. "The scalability of software has given us the opportunity to rethink what a next-generation parcel network looks like – and it starts with the customer first. We believe Fillogic shares our vision, and we couldn't be more excited to partner with them as we redefine last-mile logistics together."
Fillogic's innovative approach to retail logistics is revitalizing the traditional retail ecosystem. Fillogic takes underutilized space in shopping centers and malls and transforms them into full-service, technology-enabled micro-distribution hubs. Through its decentralized Fillogic Hub Network and Delivery Marketplace, a proprietary multi-carrier network and sort/seg solution, Fillogic helps retailers forward-deploy inventory, provide fast and efficient store-based fulfillment, last-mile delivery, returns/reverse logistics, and more. Plus, since products are always closer to the end consumer, final-mile costs and transit times are significantly reduced.
Better Trucks is a last-mile delivery platform focused on next-day and two-day parcel shipping to residential customers. They count leading retailers, modern ecommerce fulfillment companies, and traditional 3PL distribution companies among their fast-growing customer base across the Midwest, Northeast, Southeast, and Texas. Its technology integrates seamlessly with Fillogic to provide customer-branded shipping status updates to end consumers, resolve shipping issues, and more.
Both Better Trucks and Fillogic are partly funded by Venture 53, a pure-play supply chain technology and transportation and logistics fund. Venture 53 invests in early-stage companies that offer clearly differentiated solutions that aim to improve America's supply chain. 
"Fillogic and Better Trucks are a great fit for our portfolio because they are building and now scaling the critical infrastructure and technology needed to improve the last-mile supply chain and take it to the next level," said Dan White, General Partner of Venture 53. "Working with and helping innovative and ambitious companies like Fillogic and Better Trucks is how we will accomplish our goal of being a catalyst to improving the way end-to-end supply chain works together especially for the future of retail." 
About Fillogic
Fillogic is a NYC-based team of retail and logistics professionals, technologists, serial entrepreneurs, and creative problem solvers with more than 160 years of combined experience. We are driven by a mission to help our partners decipher the writing on the wall as technology continues to rapidly transform the retail landscape. 
For more information, please visit www.fillogic.com.
About Better Trucks
Better Trucks is a lean, technology-driven carrier that helps retailers thrive in today's ecommerce market by offering exceptional next day and two-day delivery service. We recognize that every package delivered must represent your brand and provide your customers a memorable customer experience. We offer a wider next day footprint at highly competitive prices allowing shippers to delight their customers.
Learn more at www.bettertrucks.com.
About Venture 53
Founded in 2020, Venture 53 is an investment firm based in Atlanta, Georgia, and Richmond, Virginia. The firm is a pure-play venture capital fund focused on the supply chain technology, transportation, and logistics business. We don't get distracted by anything else. We find promising industry-changing companies, and then we work with their founders to move them from promising to proven, resulting in better paths to profit and improved valuations. All of this is done with speed to be on the front end of industry change. 
Discover more at www.venture53.com.