Fillogic Expands Delivery Service by Partnering with TForce Logistics
Fillogic has expanded it's delivery service through strategic partnership with TForce Logistics, a national last-mile provider with regional, guaranteed delivery service.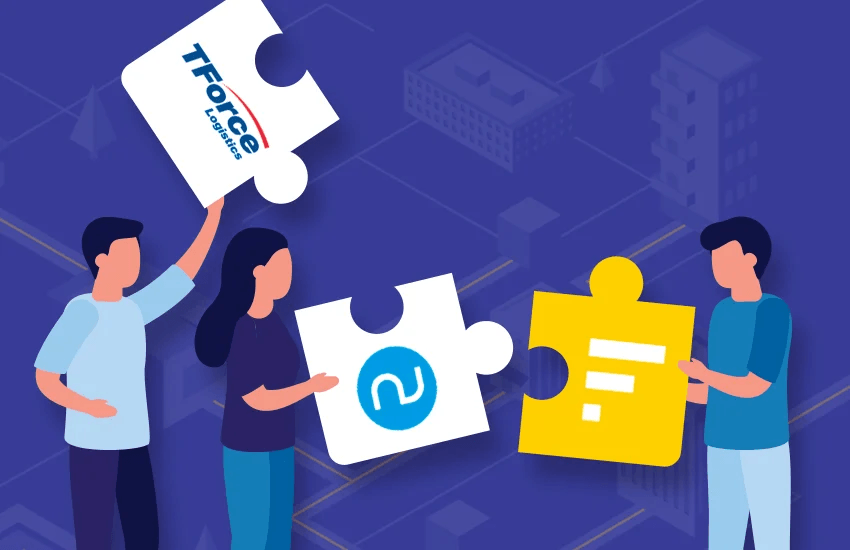 NEW YORK, N.Y., September 28, 2022 – Fillogic, the leading platform for localized logistics, has expanded its two-day delivery service through its strategic partnership with TForce Logistics, a national last-mile provider with regional, guaranteed delivery service. Through this partnership, Fillogic and TForce will provide affordable two-day delivery to companies and consumers in the Northeast region of the United States.
Fillogic is transforming the retail ecosystem by revitalizing underutilized space in shopping centers and malls and turning them into full-service, tech-enabled micro distribution hubs. Its decentralized Fillogic Hub Network ensures products are always closer to the end consumer, lowering final-mile costs and transit times. With its Delivery Marketplace, a proprietary multicarrier network and sort/seg solution, Fillogic helps retailers forward-deploy inventory, provide fast and efficient store-based fulfillment, last-mile delivery, returns/reverse logistics, and more. 
"Our partnership with TForce strengthens our Delivery Marketplace solution and enables us to deliver to our customers in the Northeast faster," said Bill Thayer, CEO of Fillogic "We're always looking for partners who can enhance our offerings and strengthen our position in the market."  
TForce Logistics, an independent subsidiary of TFI International, is a last-mile shipping solution that seamlessly integrates with Fillogic's platform and enables TForce to provide efficient last-mile delivery and reverse logistics for ecommerce packages. 
"TForce is excited to see where this partnership with Fillogic takes us," said Dean Mills, Vice President of Sales North America of TForce Logistics. "By working with Fillogic, we are able to expand our two-day delivery reach and inbound services through its reverse logistics program with Narvar. We fully expect this partnership to grow as we continue to connect and expand our existing networks."
The symbiotic partnership between Fillogic and TForce allows each company to showcase its strengths. Fillogic uses its proprietary software and logistics services to prepare ecommerce packages for end consumers while TForce picks up the packages and delivers them throughout the Northeast within two days. 
In addition, both companies are working with Narvar, the pioneer in end-to-end returns management and post-purchase customer experience, to revolutionize reverse logistics. TForce picks up merchandise from Narvar drop-off locations and brings it to a Fillogic Hub, where it is aggregated and intelligently sorted, helping retailers get returned inventory back in stock 70% faster than normal. 
"Narvar, Fillogic, and TForce share a common goal – helping retailers and brands streamline the returns process and build stronger lifelong customer relationships," said Michael Haswell, Vice President of Global Partnerships at Narvar. "We look forward to working closely with the Fillogic and TForce teams to develop further innovations that benefit our joint brand customers."
By working together, Fillogic, TForce, and Narvar are innovating delivery and return of goods. Additionally, the partnership helps retailers increase the sustainability of their supply chains by leveraging existing stores or retail space and through TForce's pallet recycling program.
About Fillogic
Fillogic is a NYC-based team of retail and logistics professionals, technologists, serial entrepreneurs, and creative problem solvers with more than 160 years of combined experience. We are driven by a mission to help our partners decipher the writing on the wall as technology continues to rapidly transform the retail landscape. 
For more information, please visit: www.fillogic.com.
About TForce Logistics
TForce Logistics, a wholly owned operating company of TFI International Inc., is the leading same-day final mile transportation solutions provider in North America, successfully delivering over 100 million shipments per year. Strategic advantage and value are delivered through the uniquely flexible and integrated supply chain partnership, matching customer network needs. 
 Find out more at www.tforcelogistics.com. 
About Narvar
Narvar pioneered how brands engage with consumers beyond the "buy" button through branded order tracking, delivery notifications, returns, and exchanges. Today, Narvar's comprehensive Post-Purchase Platform empowers 1,200+ of the world's most admired brands, including Sephora, Patagonia, Levi's, Sonos, Warby Parker, LVMH and L'Oréal, to deliver transparency, build trust and grow customer lifetime value. Recognized by Fast Company multiple times as one of the most innovative companies, Narvar simplifies the everyday lives of consumers. 
For more information, visit Narvar.com.