Fillogic Named to The Leading 100 List of Innovative Tech Startups by The Lead
Fillogic is honored to be named to The Leading 100 List by The Lead, a multi-platform media company aimed to bridge fashion and retail with the global Silicon Valley.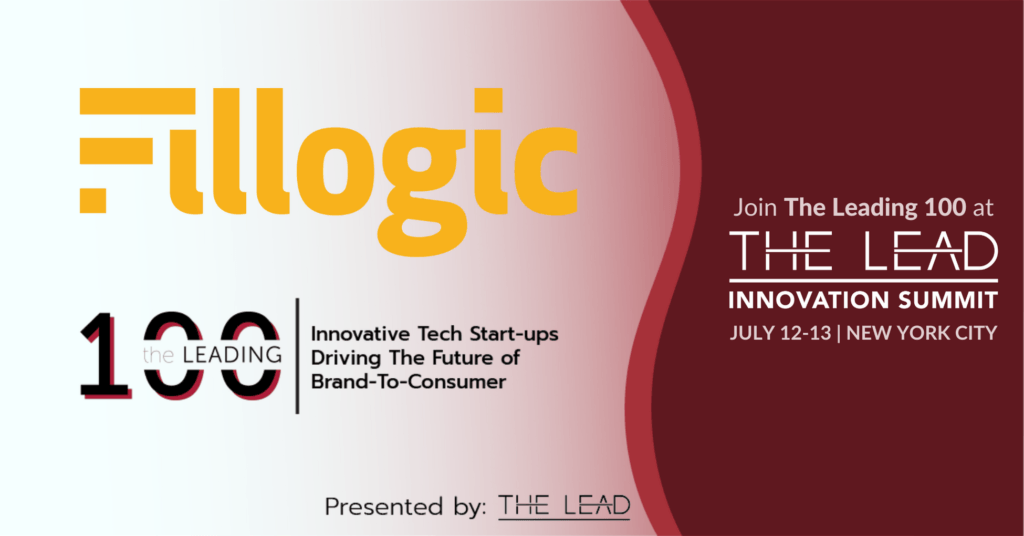 NEW YORK, N.Y., May 9, 2023 – Fillogic, the leading platform for local market logistics, is honored to be named to The Leading 100 List by The Lead, a multi-platform media company that aims to bridge the fashion and retail industry with the global Silicon Valley.
The Leading 100 List of 2023 recognizes high-impact technology startups that are transforming the direct-to-consumer business model and driving business value for brands as well as retailers. These young companies from across the value chain — including marketing, ecommerce, customer experience, stores, data, AI, last mile and third-party logistics, checkouts and payments, sustainability, merchandising, ERP and Web3 — are solving business problems, powering growth, and helping brands deliver on customer expectations through innovative, accessible, and powerful technology solutions. 
"We know our proprietary local market logistics technology is a game-changer and what sets us apart in the industry, and we are honored to get recognition for our platform," said Bill Thayer, CEO of Fillogic. "Our technology integrates seamlessly with retail systems and helps retailers unlock capacity in the middle and final mile, resulting in full visibility throughout a more sustainable and cost-effective supply chain." 
Fillogic's innovative approach to retail logistics is revitalizing the traditional retail ecosystem. Fillogic transforms underutilized space in shopping centers and malls into full-service, technology-enabled micrologistics hubs. Through its decentralized Fillogic Hub Network and Delivery Marketplace, a proprietary multi-carrier network and sort/seg solution, Fillogic helps retailers forward-deploy inventory, provide fast and efficient store-based and ecommerce fulfillment, last- and middle-mile delivery, returns/reverse logistics, and more. Plus, since products are always closer to the end consumer, final-mile costs, transit times, and carbon emissions are significantly reduced.
All companies on The Leading 100 List were selected via a rigorous methodology and in-depth analysis that included company interviews, nomination forms, and company data. The Leading 100 will be honored at The Lead Innovation Summit, July 12-13, which brings together executives from brands and retailers, challenger DTC brands, innovative start-up, enterprise technology, investors, deal makers, analysts, and stakeholders.
See the full list of this year's honorees here. 
About Fillogic
Fillogic is the leading platform for local market logistics. Fillogic converts excess space in retail centers – shopping malls, by deploying the proprietary technology and operations to create local logistics hubs. Fillogic provides retailers a more efficient, cost-effective, and sustainable middle-mile logistics platform that enables its partners to optimize their existing assets – their stores, people, and inventory.
Fillogic is a NYC-based team of retail and logistics operators, technologists, and creative problem solvers with more than 160 years of combined experience.
For more information, please visit www.fillogic.com.