Collaboration is Key in Channel-Free Retail Logistics
Fillogic and its partners are working together to transform retail logistics into a channel-free, collaborative logistics solution. Here's how.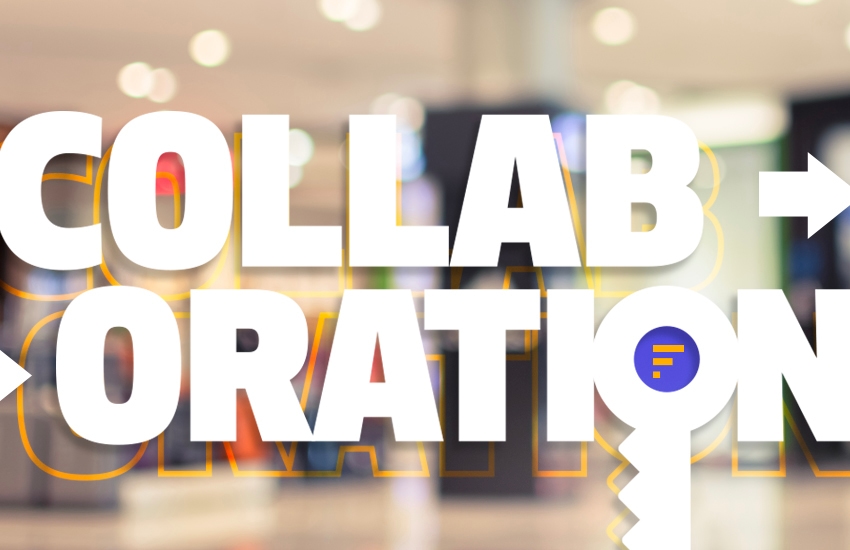 Since the pandemic and the large number of supply chain hiccups that came with it, we've all been bombarded by this buzzword/phrase: end-to-end. Everyone talks about end-to-end supply chain, end-to-end visibility, etc. But are retailers actually achieving that end-to-end success with their current logistics solution? 
They can and should be. But it takes a collaborative and channel-free approach to retail logistics. And for Fillogic, that's their way of business.
Creating a Collaborative End-to-End Solution
"Channel-free logistics requires collaboration, and that's exactly what we do," said Bill Thayer, founder and CEO at Fillogic. "We work with tremendous partners across the entire supply chain to provide retailers with the best end-to-end solution, which not only benefits them but their end customers as well. It's truly creating a circular, sustainable, and efficient retail ecosystem."
Fillogic and its partners are working together to transform retail logistics. Here's how it works.
Fillogic's local market logistics platform comprises three components: its proprietary technology, Fillogic Hub Network, and Delivery Marketplace, a multicarrier network and sort/seg solution. All three components and their corresponding partners work together to streamline retailers' logistics operations and improve their decision-making with end-to-end visibility throughout the entire supply chain.
The technology platform connects disparate logistics systems to the Hub Network and Delivery Marketplace, creating one user-friendly interface that optimizes logistics operations, reduces costs, and improves customer satisfaction. The solution enables retailers to:
Easily incorporate additional data sources for better tracking and decision-making across all areas of operation
Better manage store fulfillment, inbound optimization, inventory, cross dock, sort-seg, re-commerce, and reverse logistics
Accelerate speed-to-market and enable continued growth with quick implementations built on scalable infrastructure
Gain total inventory visibility and track it in real time – from where inventory is stored, throughout transit, to end delivery, and recommerce
Improve sustainability by using existing retail space and positioning inventory closer to consumers, reducing the need for warehouse builds and total shipping miles
Areas of Partnership
Of course, all of the above would not be attainable without strong partnerships. Fillogic relies on a robust network of partners in the following areas. 
Real Estate
Fillogic works with numerous real estate partners and mall owners to build its network of technology-enabled micrologistics hubs near where customers live, shop, and work. They work together to transform excess mall or retail shopping center space with full-service logistics centers to provide retailers more logistics and fulfillment capabilities.
Real estate partners benefit from the partnership because they can offer their retail tenants more fulfillment/delivery options, inbound optimization, supply chain visibility, and reverse logistics options to help them meet or exceed customer demands. Additionally, they are able to monetize excess space and create value through logistics while also improving occupancy,  driving an increase in rent dollars, and decreasing emissions per tenant.
Fillogic's real estate partners include: 
Simon
Brookfield
Macerich
TangerOutlets
Consolidation/Deconsolidation
Through the Fillogic Hub Network, retailers can access innovative solutions and full-service retail logistics, inventory management, ecommerce and store-based fulfillment, and sort/seg/pack. This is all possible because of the consolidation/deconsolidation partnerships that Fillogic has at the front end of the supply chain. 
By working with partners at ports to consolidate or deconsolidate inventory, Fillogic can ensure quick shipment of the right product to and from Fillogic Hubs — improving all logistics and fulfillment services at lower costs.
Those services include: 
Inbound optimization, which enables Fillogic to receive shipments and process them within the retail center/mall location for fast turnaround and sort/seg/packing.
Fulfillment, which enables Fillogic to provide curbside, ship from store, ecommerce, drop ship, locker, in-store, BOPIS, and final delivery quickly and efficiently.
Forward-stage inventory, which enables retailers to keep fast-moving products stocked and stored where they're needed most to increase product turn and profitability. 
Fillogic's consolidation/deconsolidation partners include:
Delivery Marketplace
Fillogic works with a number of national, regional, and local middle- and final-mile carriers to add transportation capacity to retailers' supply chains. 
They work together to create an alternative transportation network that connects shippers with the right carrier at the right time, resulting in faster, more reliable deliveries and improved customer satisfaction.
Delivery Marketplace delivers:
Effortless access to a full spectrum of services - middle-mile, regional last-mile, local delivery teams - all through one point of contact
Accurate, consistent, and guaranteed upfront pricing for the length of your contract
Complete flexibility - choose the provider and delivery speed to meet your shipping needs, and even use your own accounts
Improved transit times and cost-savings through the utilization of existing infrastructure and capacity  
Expedited shipping at ground rates, reaching 95% of the US in 3 days or less (with coverage growing every day!)
Fillogic's Delivery Marketplace partners include:
SmartKargo
Better Trucks
TForce Logistics
Returns/Reverse Logistics
Fillogic and its reverse logistics partners help retailers process returns more efficiently and profitably in the middle mile, ensuring product is made available for sale faster. They are able to work together so effectively that products get back on the shelves 200% faster and with a 50% reduction in cost compared to traditional solutions.
The integrated technology and services provide retailers, carriers, and mall owners a convenient location to consolidate reverse logistics activities and offers full visibility into returned products, from receipt to storage and re-fulfillment. In the Hubs, staff members conduct quality assurance (QA) to route products for resale, return to vendor (RTV), or disposal. 
Fillogic's end-to-end logistics services guarantee product returns will be available for resale in 3 days or less, reducing stocking/transit/processing costs and increasing resale opportunities. It also lowers retailers' carbon footprint by keeping products out of landfills and reducing the amount of miles products travel. 
Fillogic's returns/recommerce/reverse logistics partners include:
The Future of Channel-Free
Fillogic's strategic partnerships enable them to provide innovative channel-free retail logistics to meet the demands of today's highly engaged customers. If you're interested in joining the channel-free revolution and helping retailers improve end-to-end supply chain visibility and success, reach out to Fillogic today.