Top 3 Benefits of Using an Alternative Delivery Network for Retailers
You know what they say about doing the same thing over and over again and expecting different results. It's the definition of insanity, and definitely not good business sense.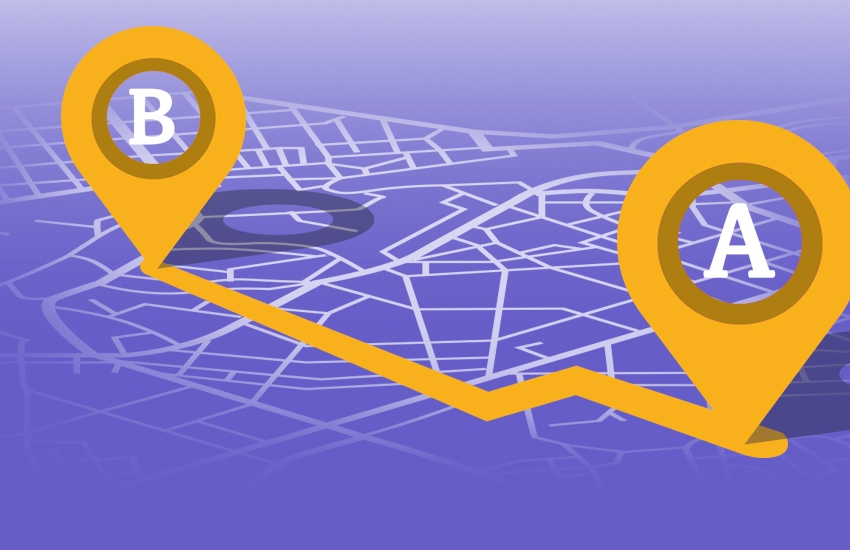 You know what they say about doing the same thing over and over again and expecting different results. It's the definition of insanity, and definitely not good business sense. Yet, retailers feel boxed into shipping products via the same major delivery network as everyone else – over and over again with the same results. And with today's increasingly volatile shipping environment, which is marred with increased freight rates, decreased carrier capacity, and demanding consumers, the status quo isn't cutting it anymore.
Well, what if we told you there was a better way? 
By choosing an alternative delivery network, retailers can meet the demands of today's consumers (next- or same-day delivery, end-to-end visibility, easy returns, etc.) without having to compete to get capacity from the big guys. Of course, before retailers can partner and ship with providers along an alternative delivery network, they have to know where to look.
What is an Alternative Delivery Network?
Simply put, an alternative delivery network is a supply chain network that can do the same thing as one of the larger delivery companies, but it's done using smaller partners that actually offer more innovation, technology, and customized services. An alternative delivery network can include pick, pack, sort and segmentation services, middle mile, and final-mile delivery as well as the tracking and visibility throughout the process. 
Advantages of an Alternative Delivery Network
Not only do alternative delivery networks provide retailers more options, but they also provide numerous benefits too. Here's a few. 
1. Optionality, flexibility, and scalability.
By choosing to ship via an alternative delivery network, retailers have access to the full spectrum of services offered through that network through one point of contact. For instance, if a retailer chooses to partner with Fillogic, the leading provider of local market logistics, it has access to all of Fillogic's micrologistics hubs (located near end consumers in shopping malls or retail centers) as well as its entire carrier network, including its middle-mile partners, regional last-mile delivery partners, local delivery teams, and all of those partners' technology and networks too. The alternative network works together seamlessly to accomplish that retailer's goal (delivering product to their end consumer efficiently and cost-effectively), but the retailer doesn't need to have a connection with each of the companies in the network. Therefore, the alternative delivery network provides more options, flexibility, and scalability but no extra work on the retailer's behalf.
"In many cases, a lot of folks on the retailer side have learned to say, 'I don't want to, every six or nine months, put it out to bid again,' because that's not a scalable cost," said Bill Thayer, CEO of Fillogic. "They want to find out how they can onboard and get access to more carriers, and the way they can do that is by integrating with folks like us, because we have access to a much larger group of middle- and final-mile carriers."
2. Cost savings and transparent pricing.
Traditional carriers raise their rates every year, usually increasing 7-15%. However, it's not something a retailer can truly plan on because increases can unexpectedly pop up during the year. Add to those fuel surcharges, accessorial fees, peak season fees, demand fees, and whatever the next new fee is, and retailers are paying higher and higher prices for the same loads/routes year over year. 
But with an alternative delivery network, there is more transparency and consistency in pricing because of the seamless integration and how the cogs in the network work together. Therefore, upfront pricing is accurate and consistent throughout the life of the contract. And that pricing is often lower than the larger companies because of the breadth and depth of the partners along the network and its utilization of existing infrastructure, which brings us to point number 3.
3. Improved capacity and transit time.
Alternative delivery networks utilize existing infrastructure to improve the supply chain for retailers and consumers. For example, Fillogic transforms underutilized retail space in shopping malls into technology-enabled micrologistics hubs that putproducts closer to consumers. They handle ecommerce fulfillment, store fulfillment, curbside delivery, reverse logistics, pick/pack/sort/set, and they also have a full carrier network (Delivery Marketplace) that handles the middle and final mile. 
"What's really interesting is that one of the things we stumbled on is that, in the middle and final mile, there's over 250,000 carriers in the US with less than 10-15 trucks. They don't have the technology, the operations, and the reach to partner with some of the larger networks, but we're able to bolt those on and add that capacity and make that more efficient for retailers in the middle and last mile," said Thayer. "Conversely, the big players are pulling out of certain lanes or regions of the country because the volume isn't high enough for them or they don't have enough capacity. But because we have a network of regional carriers and we're actually going out and sourcing those particular carriers to plug into the network, it makes us the cost-effective option with the right capacity in the right areas."
Further, SmartKargo (a Fillogic Delivery Network partner) works with large commercial airline carriers to use cargo space in the belly of passenger jets – again utilizing that existing infrastructure. Therefore, additional capacity is available, and retailers don't have to pay extra because the alternative delivery network has that existing partnership and shipments are simply hitching a ride on an existing flight.  
Both Fillogic and SmartKargo help improve transit time by getting product to customers quicker because it's already being stored locally and shipped via a large network of carriers or, in SmartKargo's case, consistently operating flights already traveling to its destination. There is no need for retailers to build their own large, disparate distribution centers or pay for space on a cargo jet because an alternative delivery network is using what already exists.
"At the end of the day, the consumer doesn't really care about how their shipment gets to them. They just care about it getting there on time and the way they expect it," said Bill Thayer, CEO of Fillogic. "And that's what all of us working together on the alternative delivery network are able to do while optimizing the entire process for the retailer and ultimately the consumer."
Transforming Retail Logistics
Using an alternative delivery network has many advantages for retailers including flexibility, cost savings, transparent pricing, improved capacity, and better transit times. All these benefits make it easy for retailers to stay ahead in today's ever-changing commerce landscape by taking advantage of faster shipping times coupled with lower operational costs than ever before.
"It's really the plug-and-play nature of the alternative delivery network model that makes it a no-brainer for retailers," Thayer said. "It's the ability for shippers to customize solutions for what they need. Instead of a retailer going out and looking for additional capacity, they're plugging into a network that is constantly adding flights, infrastructure, and carriers. It can be a very collaborative process. With the shared nature of retailers' freight moving together with other retailers, you just get scale. And that's just much more efficient."
Hear more about the benefits and reasons to use an alternative delivery network in this recent Freightwaves podcast. Or if you're ready to streamline your logistics operations by implementing an alternate delivery solution, contact Fillogic for more information.