Top 4 Challenges of Reverse Logistics for Retailers
Returns cost retailers a lot of time and money. This new blog addresses the top 4 reverse logistics challenges that retailers face today and how they can combat them.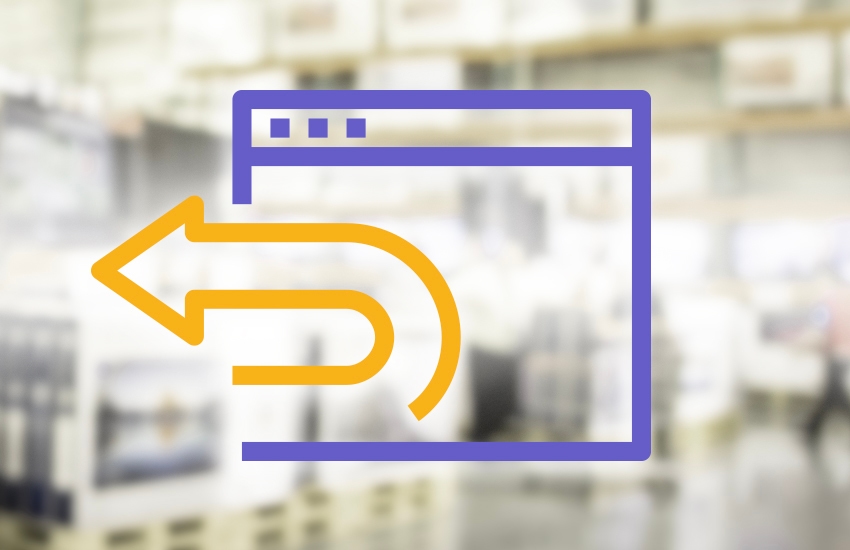 Consumers returned more than $816 billion worth of retail merchandise purchased in 2022, according to the National Retail Federation. Easy return policies drive sales but create substantial risks. 
The process of returning goods and materials to their original point of sales, production or distribution, also known as reverse logistics, has always presented a range of challenges for retailers. However, today's consumers have come to expect easy returns, so retailers need to take the challenges of reverse logistics and turn them into opportunities.
As the retail industry and consumer shopping habits continue to evolve in response to changing market conditions and technological advancements, the challenges are likely to increase. 
Let's take a look at some of these challenges and how they can be managed effectively.
Understanding the Difficulties of Retail Returns Management
Cost and Complexity: One of the main challenges of reverse logistics is the cost and complexity of managing returns. Retailers must have systems in place that allow them to track returned items from the moment they are received until they are sent back out. They also need to ensure that all items are properly labeled so they can be tracked accurately throughout the entire process. In addition, retailers must have a good understanding of how their return process works so that they can quickly identify any potential problems before it becomes an issue.
But most retailers and 3PLs rely on legacy parcel networks to handle returns through multiple consolidation points. These packages are then sent to large distribution centers that manage the final processing. This process takes time, and during that time the inventory is not available for sale, which hurts profitability and product margin. This can be especially costly for companies with high rates of returns. 
Environmental Impact: Not only are returns costly for retailers, but they are also costly for the planet. Traditional methods of returns management require items to be returned where they are bought, then those items get shipped to a distribution center or warehouse for quality assurance. From there, they can be shipped back to a store, put back in ecommerce inventory, sent to a liquidation site, or landfilled. This is a lot of extra transportation, which increases greenhouse gas emissions and a retailer's overall carbon footprint. 
On top of that, returns in the U.S. alone create almost 6 billion pounds of landfill waste every year, according to Optoro. And while retailers are focused on improving eco-friendly packaging with 58% designing shipping boxes to be recyclable/reusable and 56% using right-size packaging to reduce waste, only 54% report disposing of materials responsibly, according to a SoftwareAdvice study. Obviously, there is a lot to be done to increase sustainability and circularity in reverse logistics. 
Inventory Management & Supply Chain Disruptions: Another challenge for retailers is efficiently managing inventory when items are returned. This requires retailers to have an accurate understanding of their supply chain processes so that they can ensure returned items are not resold or restocked without first being inspected for quality control purposes. 
It also requires them to have adequate storage capacity in order to house returned items until they are sent back out or disposed of safely. If a retailer does not manage its inventory correctly, it could result in disruptions within its supply chain that could lead to delays or even customer dissatisfaction.
Lack of Visibility Into Processes & Trends: Finally, another challenge facing retailers is a lack of visibility into return processes and trends across different channels (e-commerce vs. brick-and-mortar) or locations (east coast vs. west coast, etc.). Because omnichannel returns processes are siloed, retailers cannot easily share data across retail sectors, which leads to inefficient handling and managing of returned products. They simply don't know fast enough where they have available products, where those products are needed, or what the status of returned merchandise is. Without this visibility, it can be difficult for retailers to accurately identify areas where improvements need to be made or trends that may result in higher returns than expected. 
Additionally, it makes it more challenging for retailers to analyze data related to customer satisfaction levels with their return policies, which could lead them to make decisions without considering all available information.
Simplifying Reverse Logistics
Reverse logistics presents a range of unique challenges for retailers due primarily to its associated costs and complexities as well as its potential disruption on supply chains if not managed correctly. In order for retailers to stay competitive, it is important that they understand these challenges and have systems in place designed specifically with reverse logistics management in mind, such as proper tracking systems and inventory management solutions that enable visibility into return processes across multiple channels. 
Retailers can ensure their reverse logistics are being handled efficiently and effectively by using a logistics-as-a-service provider that excels returns management, like Fillogic. Unlike traditional omnichannel models that are siloed and inefficient, the Fillogic model is channel-free and improves visibility, leading to more efficient returns management. The Fillogic solution also increases sustainability and circularity, a product's return to the shelf, and, ultimately, profit margins for retailers.
Discover more about Fillogic's reverse logistics services here.
Why Fillogic?
Fillogic leverages underutilized space in shopping malls to create tech-enabled micrologistics hubs. Each location can provide full-service localized logistics, including store-based fulfillment, curbside delivery, same-day/next-day delivery, sort/seg, reverse logistics, and more. Through Fillogics's proprietary technology, customers receive total visibility of the returns process and a single view of inventory available to sell. 
Fillogic's end-to-end logistics services guarantee product returns will be available for resale in 3 days or less, which is up to 200% faster and with a 50% reduction in cost. Additionally, Fillogic's approach to intercepting returns in the final and middle mile while performing the quality control/quality assurance work on-site reduces the miles a returned product travels, the amount of packaging needed, and by allowing online purchases to be returned in-store, Fillogic reduces packaging material in landfills and lowers carbon emissions by up to 40%. And all of this makes the Fillogic model a more sustainable, circular solution. 
Each Fillogic Hub can serve as convenient drop-off points for returns, where Fillogic provides:
Quality assurance (QA) to route products for resale, return to vendor (RTV) or disposition.
Repair, cleaning, tagging, and bagging capabilities
Technology solutions that provide full visibility of returned products, from receipt to storage and re-fulfillment, offer a single view of inventory available to sell, and allow for rapid, scalable growth from seamless integration with our nationwide logistics network
Ready to improve your reverse logistics? Contact us today!