Logistics & Air Cargo Providers are Transforming the Retail Ecosystem
Faster, cheaper, better. That's what retailers want when it comes to shipping methods because it's what consumers demand.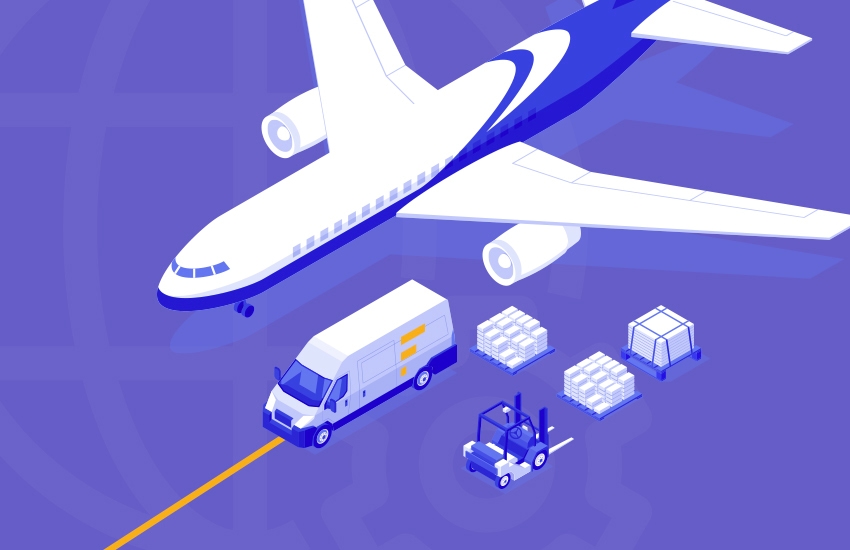 Faster, cheaper, better. That's what retailers want when it comes to shipping methods because it's what consumers demand. The partnership between logistics as a service and air cargo providers is making it happen. They can help retailers deliver goods more efficiently, faster, and more affordably.
By working together and integrating their supply chains and systems, LaaS and air cargo providers are able to enable full-scale visibility and track shipments throughout the whole order and delivery process while also optimizing routes. The result is a better delivery experience for customers and lower costs for retailers.
The Transformation of Retail
The retail landscape has changed dramatically in recent years, thanks in large part to the growth of e-commerce. Today, more and more consumers are shopping online, which has led to a corresponding increase in the number of retailers selling products online. This increase has had a major impact on the way goods are delivered from retailers to consumers. 
In the past, most goods were delivered via ground transportation, which was slower and less reliable than air cargo. However, as e-commerce has grown, so too has the use of air cargo for transporting goods. Air cargo is faster than ground transportation, which means that retailers can get their products to customers more quickly. 
But no matter where consumers shop, they expect an Amazon-like delivery experience.
When choosing free shipping options, 62% of shoppers expect orders to arrive in less than 3 business days.
The "Amazon Effect" has made two-day fulfillment a competitive necessity.
Advantages of Air Shipping for Retailers
Having better connectivity in the middle and final mile is essential to successfully meet customer expectations for rapid fulfillment and lower delivery costs. A reliable partnership between air cargo and logistics providers is the only way to accomplish this in today's disrupted supply chain.  
To meet consumer demands, more and more retailers are turning to air cargo shipments. But there are additional benefits to shipping by air aside from speed of delivery. 
Meet customer demands: Shipping by air allows retailers to quickly restock their shelves with popular items that have sold out.

Increased capacity: Since there is a large number of commercial aircraft, there is plenty of capacity for cargo. Even if the shipment misses a flight for some reason, the freight can easily be put on the next flight, providing timely shipping of goods.

Improved safety and reliability: Air cargo is more reliable than ground transportation. There is less chance of theft, damage, or loss of property because of the increased security involved.

Less warehouse demand: Retailers that utilize air cargo can often make do with smaller initial inventory buys because of the speed of delivery and returns. They keep their initial product in circulation by factoring in the return rates on their goods, so they don't have to overbuy to meet initial demand, which greatly reduces the cost of maintaining large warehouses. 

Consolidated shipments: With air cargo, retailers can combine shipments with other brands for transport at a scheduled day/time, and the larger loads leads to better freight rates for all shippers.

Improve visibility: Air shipping, when the cargo is handled with the right logistics providers, enables full end-to-end visibility of all shipped goods. Cargo is scanned at time of loading, departure, and arrival, so the retailer and consumer will be able to track their orders.
Finding the Right Partner
Of course, retailers can only benefit from air cargo shipping if they partner with the right providers. They need a partner that knows the ins and outs of the industry and the logistical operations of air freight. But there is no doubt that air cargo is playing an increasingly important role in the retail ecosystem and is helping retailers to improve middle mile and final mile delivery times. 
An example of a solid partnership between logistics providers and air cargo is that of Fillogic and SmartKargo. Their combined retail logistics ecosystem exceeds expected delivery times while also decreasing fulfillment costs. It also provides retailers with greater insights, transparency, and clarity to manage supply chains.
Fillogic specializes in providing physical and online retailers with omnichannel solutions while SmartKargo utilizes airline partners for the middle mile to bring the speed of flight to ground rates. By connecting retailers to the Fillogic Delivery Marketplace, the partnership creates an end-to-end shipping solution for parcel packages with two-day service levels for items shipped up to 3,000 miles.
Fillogic and SmartKargo can seamlessly integrate with other logistics and commerce systems. With the integration, retailers can make instant decisions based on transparent pricing and reporting. 
Other benefits of the partnership include:
Increasing the sustainability of supply chains by leveraging existing stores and flights

Having end-to-end visibility of orders throughout the supply chain

Reversing the trend of building new distribution centers

Covering 95% of the US population with at least 800 daily flights across the contiguous United States, in two days or less

Access to consistent and advantageous pricing
SmartKargo and Fillogic were able to quickly integrate their solutions to provide detailed real-time information at each step of the delivery journey.
To learn more about how retail logistics providers are transforming the retail ecosystem by incorporating air cargo innovations, download our free guide, "A Flight Plan to Successfully Navigate Retail Logistics."